Flexible workstations for students and their instructors, designed to meet the fluctuating demands of any educational science application.
Longo offers adaptable workstation solutions designed to facilitate the constant, day-to-day repurposing of today's K-12 learning environments. With features such as height adjustability, lockable casters, and interchangeable service modules, our workstations provide the flexibility needed in order to accommodate the unique needs and requirements of each user in the classroom.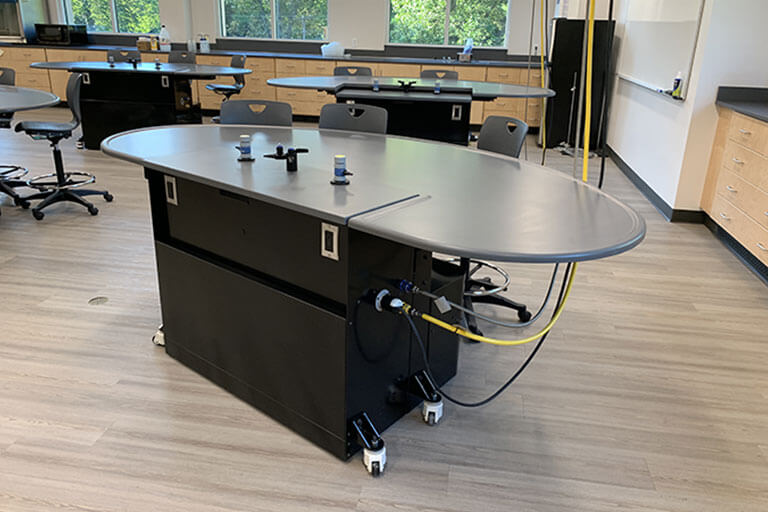 Axis Workstation
Height adjustable workstation with convenient quick connect services to the ceiling and an optional mobile base.
View Products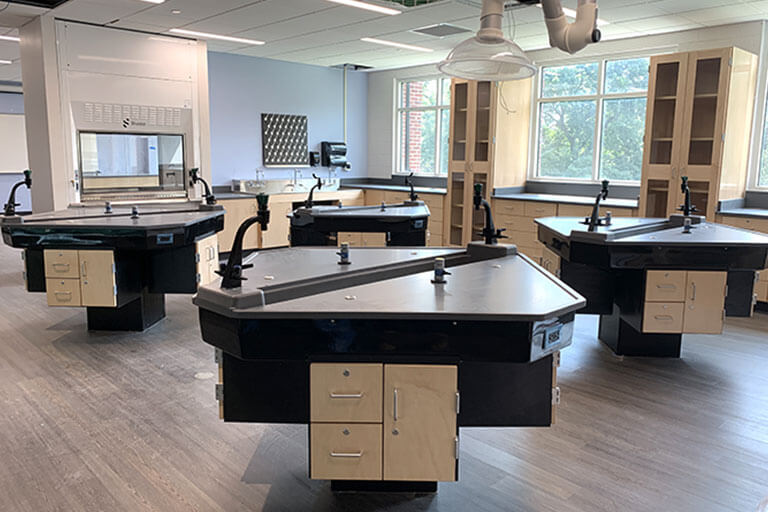 TEII Work Center
Uniquely shaped workstation for improved traffic flow within the room, with various under storage options and an optional trough sink.
View Products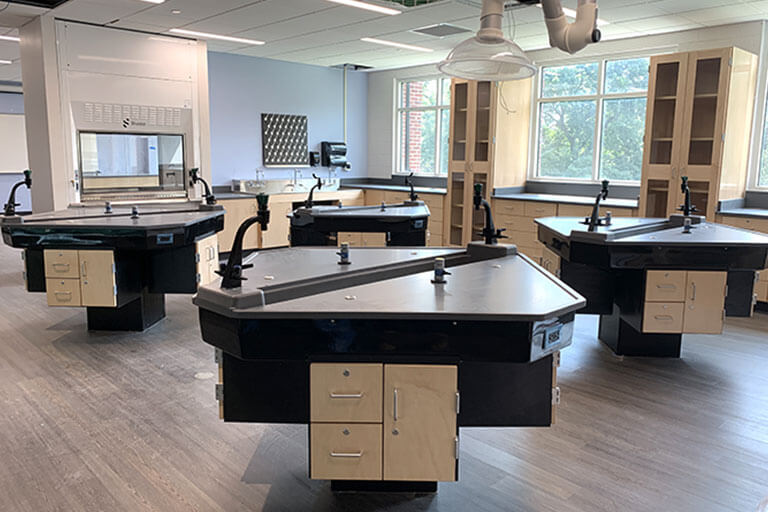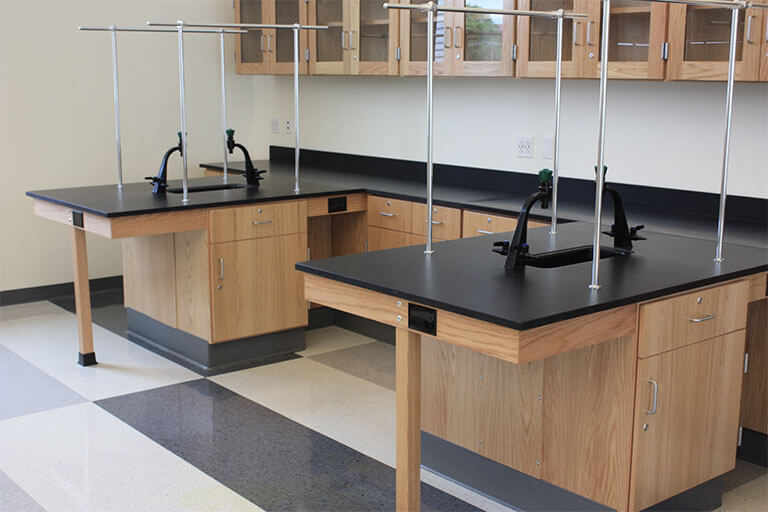 Island + Pier Table
Traditional 2-4 student tables, with easy access to services and abundant counterspace for working.
View Products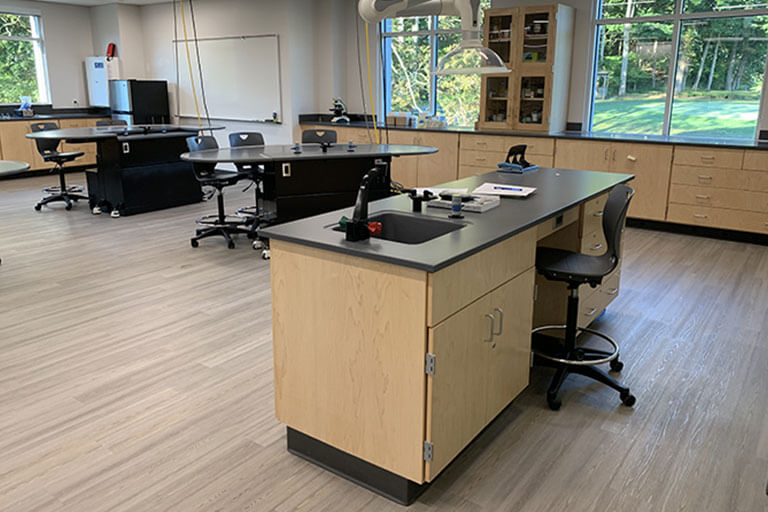 Instructor Desk
Demonstration and storage combined in one unit, with a chemical resistant worktop and built-in electrical capability.
View Products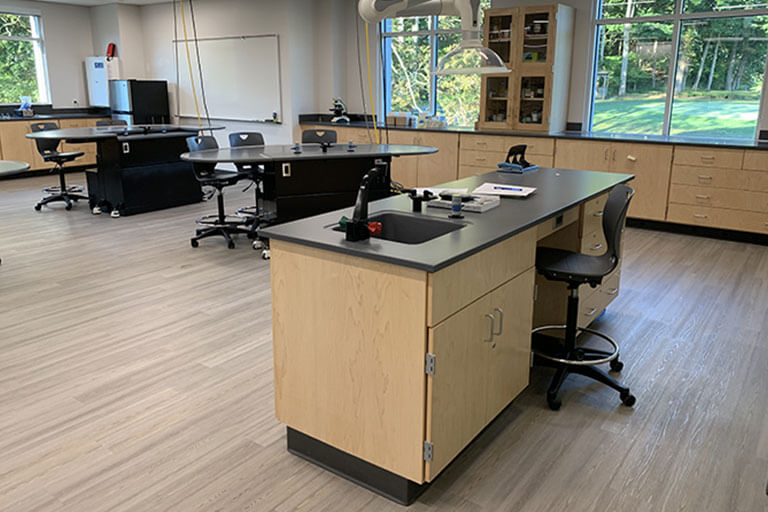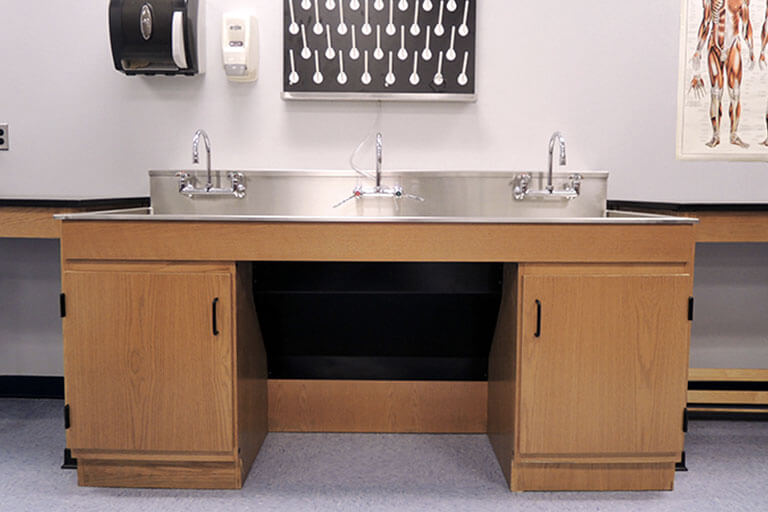 Utility Sink Station
Multi-user cleanup station with stainless steel basin and cabinet under storage.
View Products
Want More?
The laboratory design specialists at Longo have decades of experience planning laboratories that suit specific needs. Speak with an expert about choosing workstations that will help you best meet your goals.
Contact Us