Renovating a High School Science Lab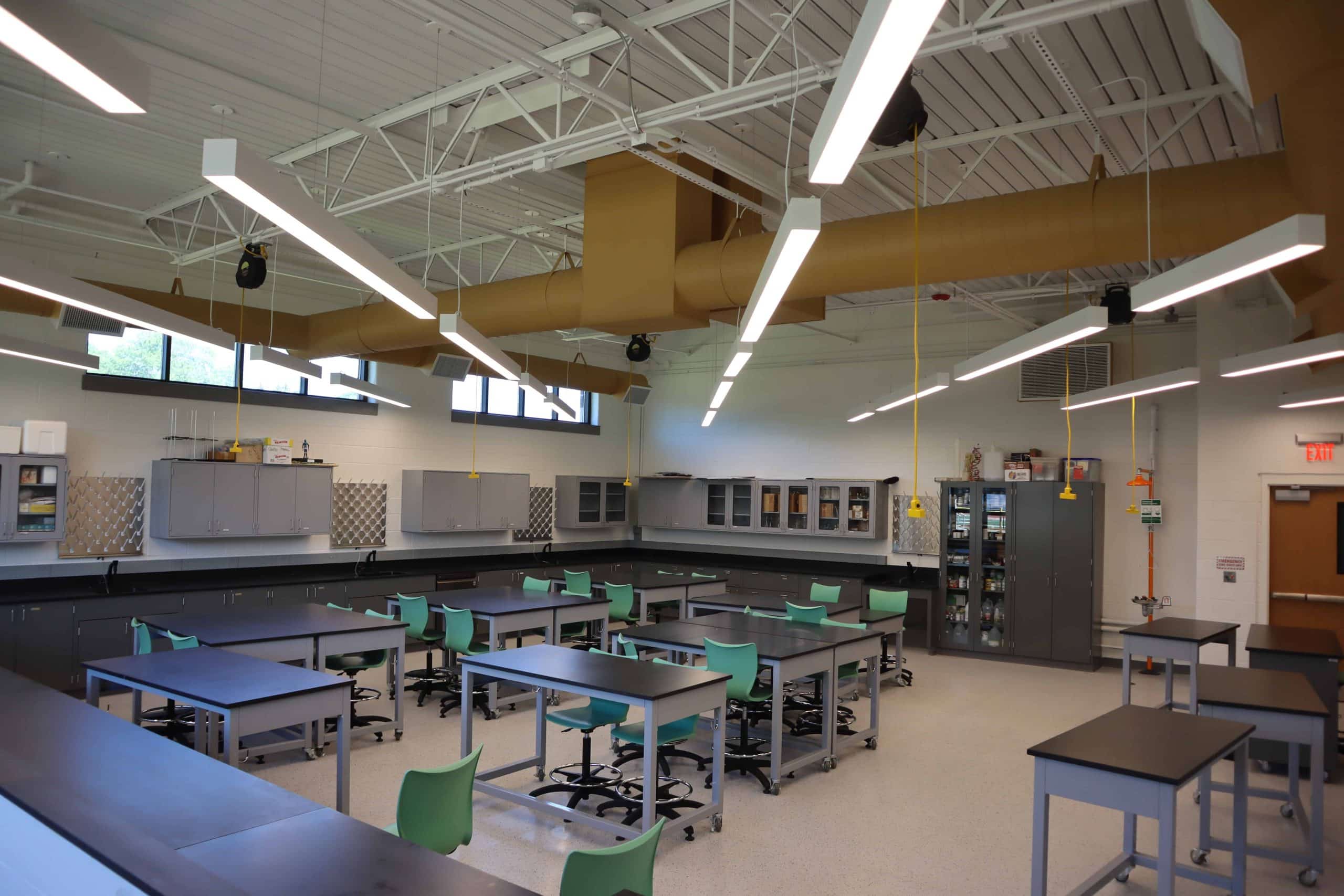 Emerson High School Lab Renovation Project
With schools fully back to normal this year after a few strange years due to the pandemic, it was a popular year for school districts to update their facilities and make the school environment better than ever for their students. This was true for the latest lab renovation project that Longo Labs did. We take great pride in the fact that many of our laboratory renovation projects take place at schools and are therefore benefiting students. Like many of our other lab projects, our latest took place at Emerson High School, which is part of the Emerson Public School District in Emerson, NJ. For this project we were tasked with designing and furnishing three science labs at the school, including a biology, chemistry, and physics lab.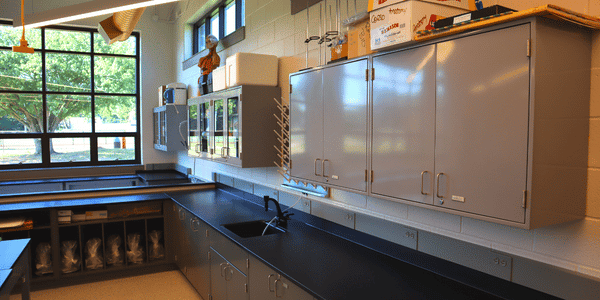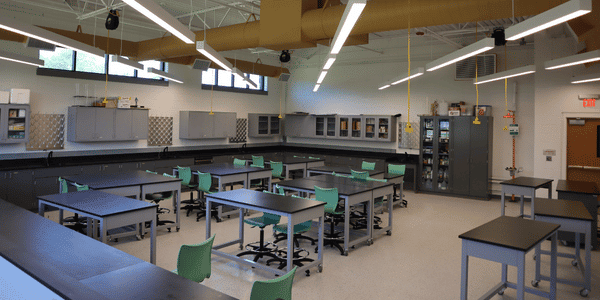 A Collaborative Effort
For the project at Emerson High School, our team worked with ENV Architects to plan and design the project. We also worked extensively with the school district to help bring this project to life, which included several planning meetings with the school district, as well as providing them with a series of drawings that we updated based on the different planning meetings. We also took feedback from the team at ENV to ensure that the Emerson High School Addition project was a success.
How School Districts Can Afford Renovation Projects
Just like other school districts that we have worked with, the Emerson Public School District took advantage of the Educational Services Commission of New Jersey (ESCNJ) Buying Cooperative. Purchasing contracts make lab renovations and other projects much more possible for schools like Emerson High School, by providing schools districts and other purchasers with several benefits.
The Benefits of Purchasing Contracts
Our contract purchasing allows for school districts to budget and be more involved in the coordination of the renovation project as a whole. Purchasing contracts also allow for the school district to purchase directly from us, which gives them the liberty to decide which of our products that they wanted to use for their lab spaces. Some of the benefits that the ESCNJ Buying Cooperative allowed the EPS School District to enjoy are:
They saved 15% – 20% on the purchase of lab equipment including laboratory cabinets, epoxy resin countertops, student workstations, and a fume hood.
They received the exact design and furnishings that they wanted! This is not always the case when the furniture is left within the general contractor package.
They were able to maintain the construction schedule. Since the furniture was ordered directly, the school district's team was aware of the furniture delivery time frame.
It is because of the use of the ESCNJ Purchasing Contracts that the Longo Labs team was able to be involved in every aspect of the project from planning to project completion and provide such a high level of service and attention to detail.
Let's Work Together on Your Lab Renovation Project
If your school has a science lab renovation project that needs to happen, Longo Labs is here to help! Reach out to us for questions or inquiries about your upcoming renovation project! Our team of renovation experts are happy to offer you a free laboratory evaluation for your specific needs and to answer all of your questions. We believe that all students deserve high quality lab equipment like the students at Emerson High School now have. Let's work together on your upcoming lab project!