Massachusetts High School Renovates Science Room | Longo
The David Prouty High School, part of the Spencer-East Brookfield Regional School District located in Spencer, MA is home to students in grades 9-12. The high school is a public school offering students the option to earn college credits and/or a certificate in Marketing Education.
The high school has been responding to the technological advancements by placing a strong focus on all aspects of STEM (Science, Technology, Engineering & Math). Building the knowledge base of STEM in students, helps to aid them in their career decisions.
During the summer of 2017, the high school renovated a science lab using Longo Labs. Utilizing the MHEC (Massachusetts Higher Education Consortium) contract, a larger marketplace was available to purchase high quality products at affordable prices.
The products chosen for the science lab renovation were:
Sheldon Mobile Axis Infinity Lab Tables, Sheldon Wet Wash, Sheldon Laboratory Cabinets, Black Epoxy Resin Counter Tops
Longo Labs worked with the school on choosing products, specifically the Sheldon Mobile Axis Infinity Lab Tables, because of the need for maximum flexibility within the room. The science lab space will also be used for various science disciplines and other subjects. The above video shows the Sheldon Mobile Axis Infinity Lab Table's ability to have the height adjusted instantly.
Photos from the project are featured below —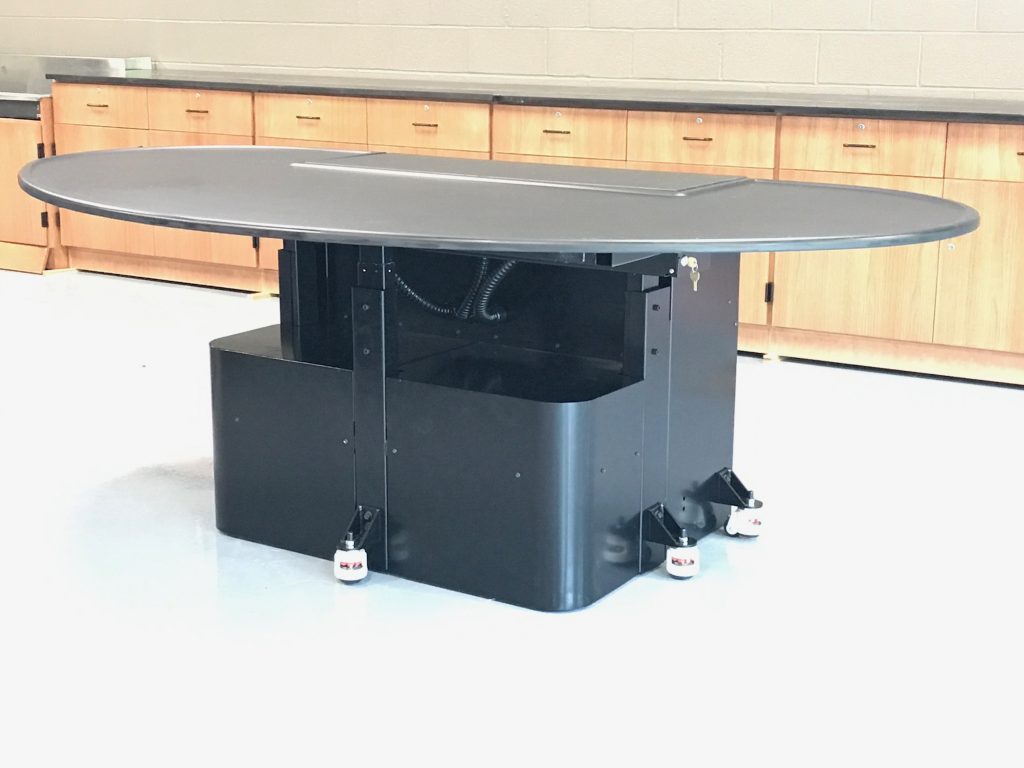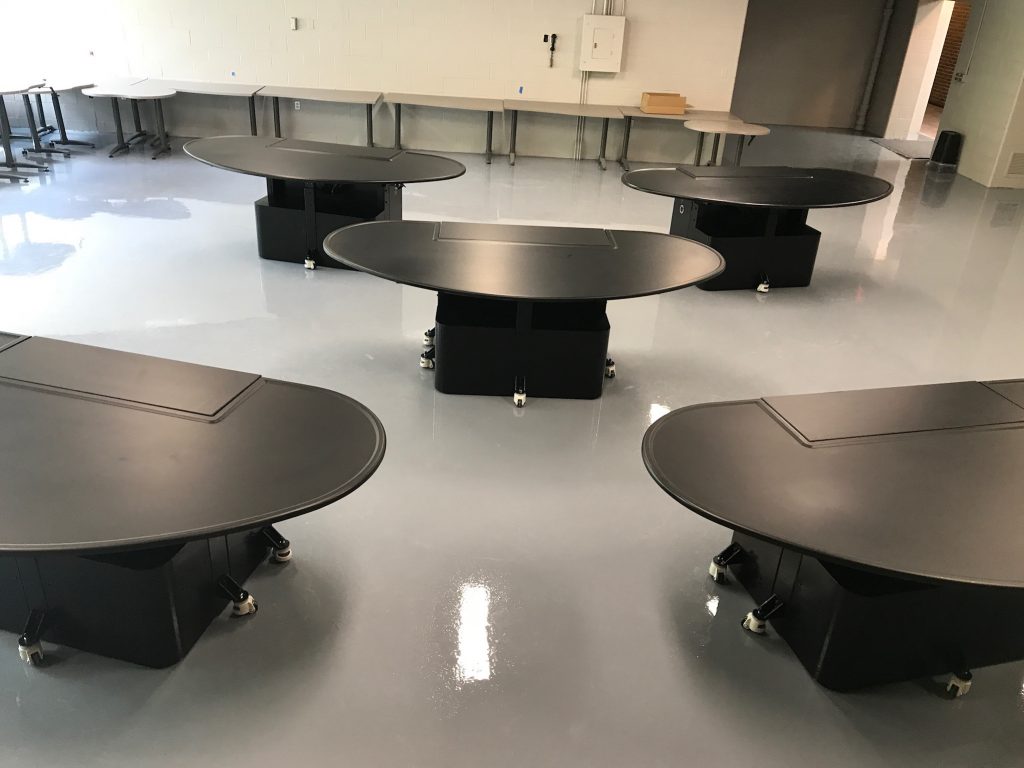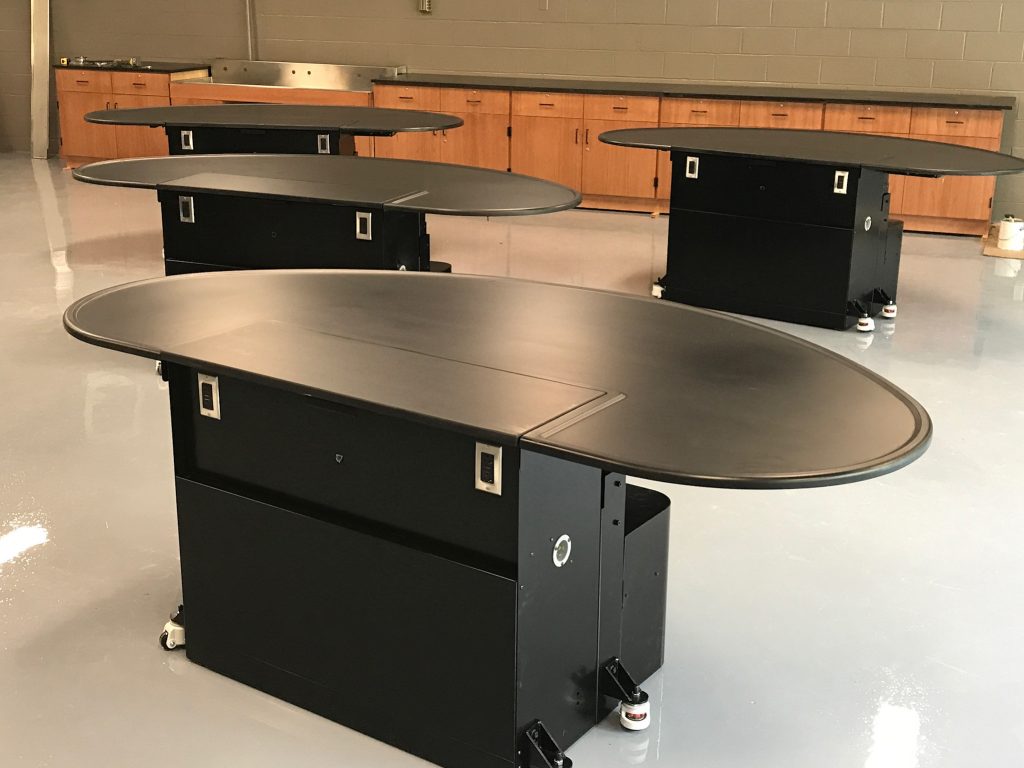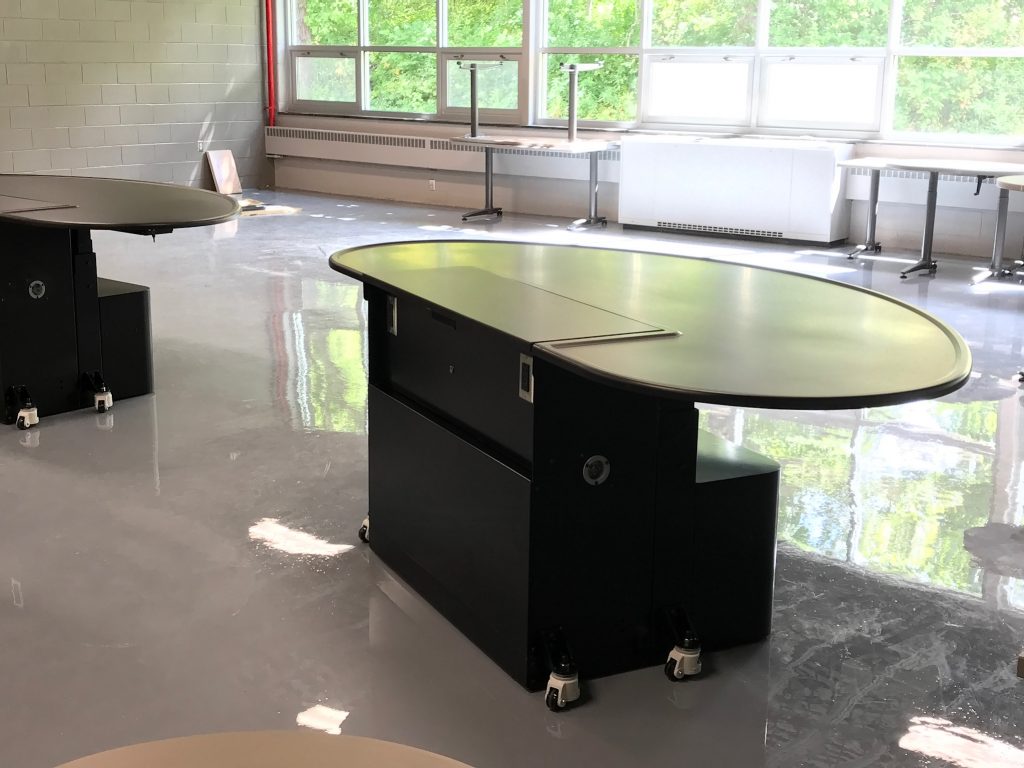 For more information on how Longo Labs can bring a wealth of experience on the design and installation of  your science lab furniture or a new or renovation project, contact us today.