$37.5M Expansion Project in Bridgeport CT College | Longo
The Housatonic Community College, located in Bridgeport, CT, is a two year public college. The college was established in October of 1967 and in 1997, the college moved to its current site. In March of 2016, ground was broken on a $37.5M expansion project, adding 47,000 plus square feet to Lafayette Hall, which was the college's first building. This project will be able to take the current enrollment from 5,400 to 8,000 students.
The project consists of a new four story addition, specialized classrooms, science laboratory renovations, art studios, and a health career program laboratory classroom for Occupational Therapy and Medical Assisting. A new College Welcome Center will also be included in the renovation.
Longo Labs provided Large Science Sink Assembly Units in the science labs.
Below are actual photos of the sink assembly units: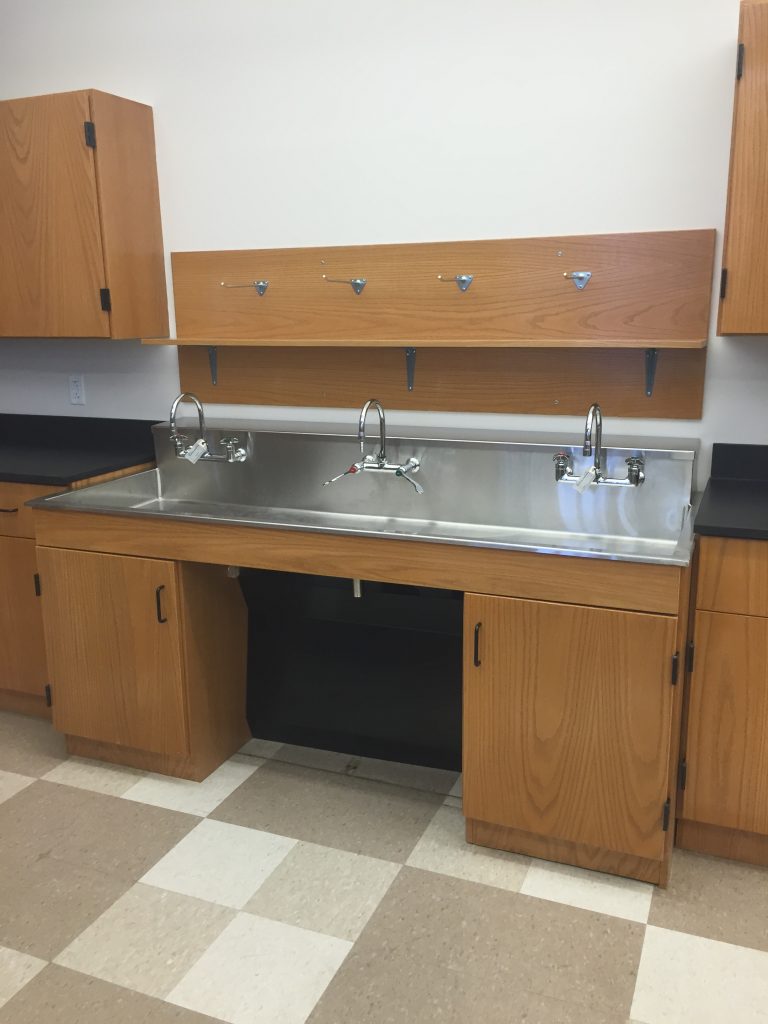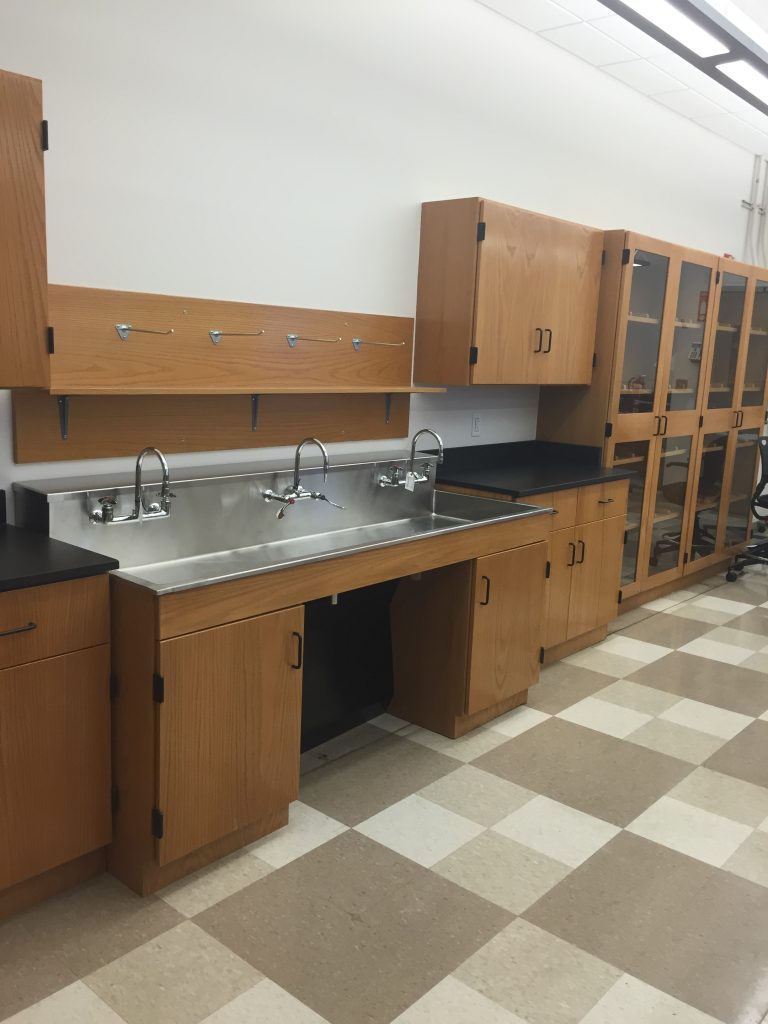 Made of durable stainless steel, the sink is safe for any material. The shelf above the faucet enables students to wash and dry at one station.
Plans to install Axis Infinity Lab Tables in two biology labs will be completed soon. Below is the drawing for one of the labs showing the lab tables.
Stay tuned for more pictures!
Click here to view slideshows of the construction project
For more information on how Longo Labs can assist in your laboratory workspace renovation project, contact us today. We have solutions to fit all your needs.