Specialty Storage + Shelving
Tall cabinets, mobile carts and moveable shelves for the safekeeping and organization of materials, supplies, glassware and microscopes.
A successful laboratory environment is an organized one, free of clutter and debris. Longo offers tall fixed cases, mobile cabinets and carts for neatly storing various supplies and materials in the classroom. Having a sufficient amount of storage in your workspace enhances student productivity and ensures safer performing of day to day activities in the lab.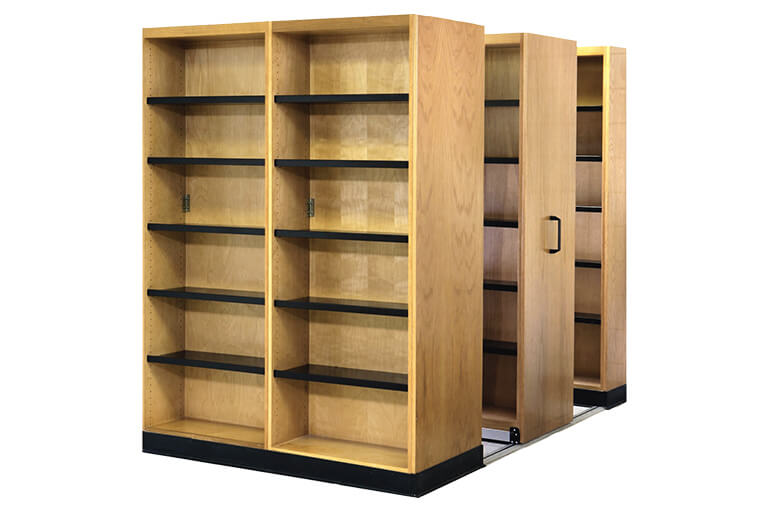 High-Density Shelving
Slidable shelving with an anti-tilt design, for storing lab supplies and maximizing usable workspace.
View Products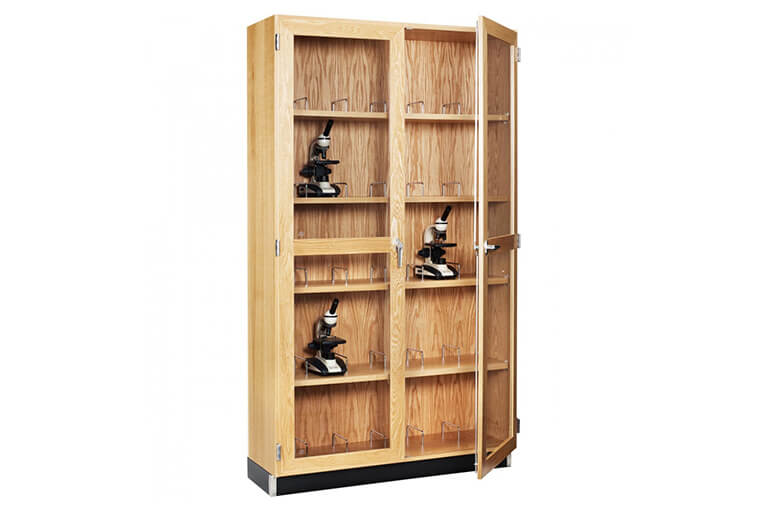 Tall Storage
Tall storage cases, constructed of solid oak, for storing and organizing supplies and equipment.
View Products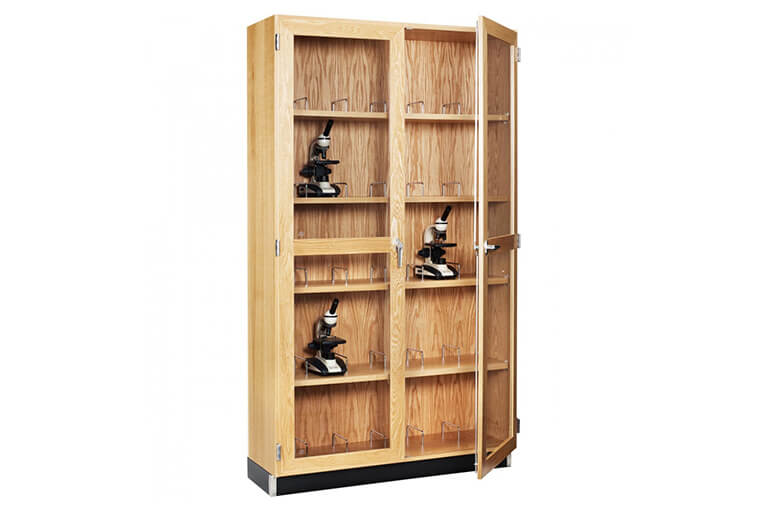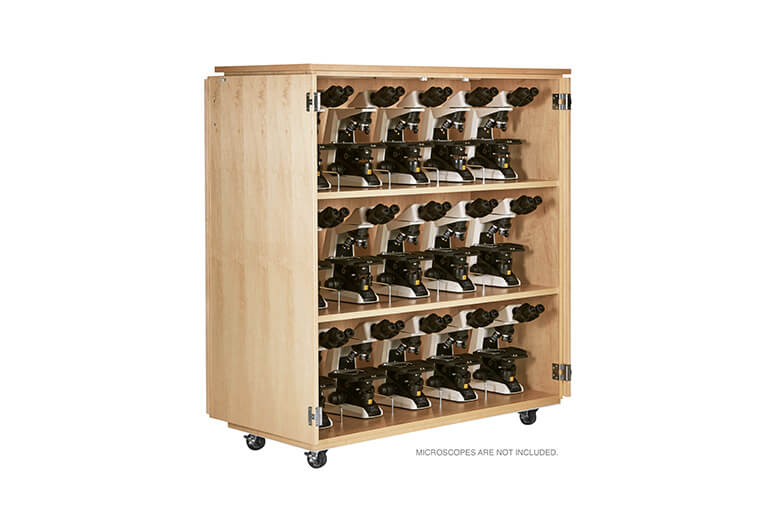 Mobile Storage
Mobile storage with lockable cabinet doors and heavy-duty casters, for storing and transporting materials from one work area to another.
View Products
Want More?
The laboratory design specialists at Longo have decades of experience planning laboratories that suit specific needs. Speak with an expert about choosing specialty storage and shelving that will help you best meet your goals.
Contact Us