NJ Middle School Uses Longo Labs for Science Lab Updates
The Holdrum Middle School, located in River Vale, NJ, received a charitable donation of $100,00 from the River Vale Educational Fund to do some much needed upgrades to four science labs.
These labs date back to 1953. Longo Labs, a provider of durable, cost effective lab furniture and design services was chosen for the updates.
This purchase was made through the ESCNJ Purchasing Contract. The ESCNJ helps schools find reputable businesses that provide high quality, affordable furnishings.
Below is one of the actual sketches of a floor plan for one of the four labs: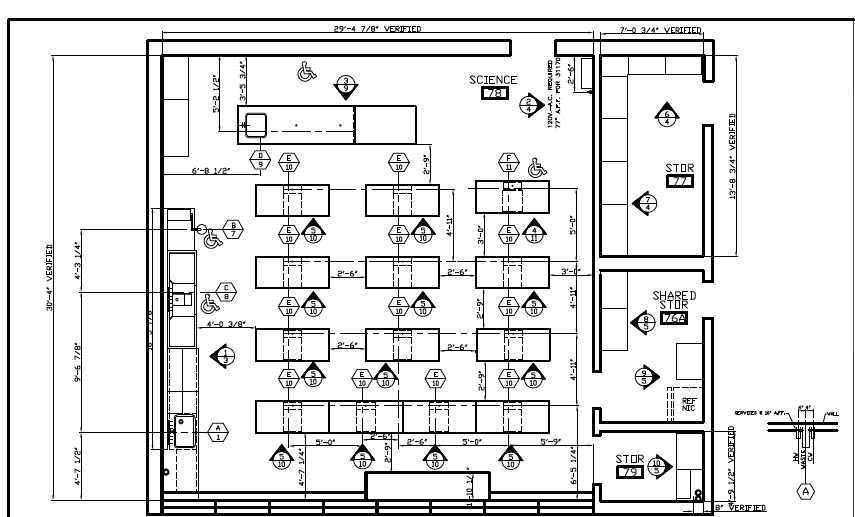 Products used in the renovation included: 2 Student Wood Lab Tables, Sheldon Wood Laboratory Casework with Epoxy Resin Counter Tops, Rinse away Sink Stations, Fume Hoods
Below is a stock photos of the Rinse Away Sink – one of the products chosen: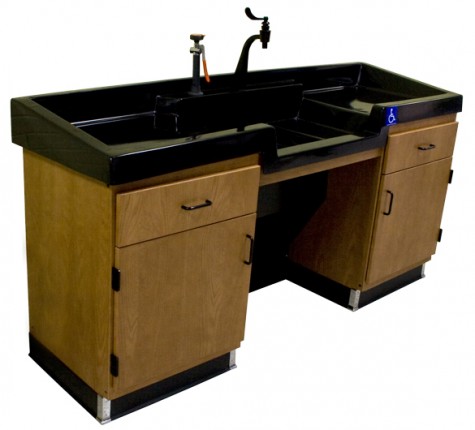 For more information, please contact us today for all your laboratory design and furniture needs – if you can dream it, we can build it.