Longo Labs Modernizes High School Lab Space
With almost 50 years of experience, it's no wonder Longo Labs was chosen by Tom Lonardo and Associates Architects to work on a modernization project for a 1960's science lab space. The renovation was for a chemistry lab and prep room at the Johnston High School located in Johnston, RI. Johnston High School is home to nearly 900 students in grades 9-12.  With a student body of that size, bringing the chemistry lab and prep room up to the 21st century was a top priority. The high school was also recently awarded a new 5-year accreditation from the New England Association of Schools and Colleges (NEASC) – the oldest regional accreditation association in the United States.
The products chosen for the renovation were Sheldon Axis Student Lab Tables, Wood Laboratory Casework, Epoxy Resin Counter Tops, Air Foil Fume Hood.
Longo Labs helped to take this design sketch to a reality. See the completed beautifully appointed project photos below: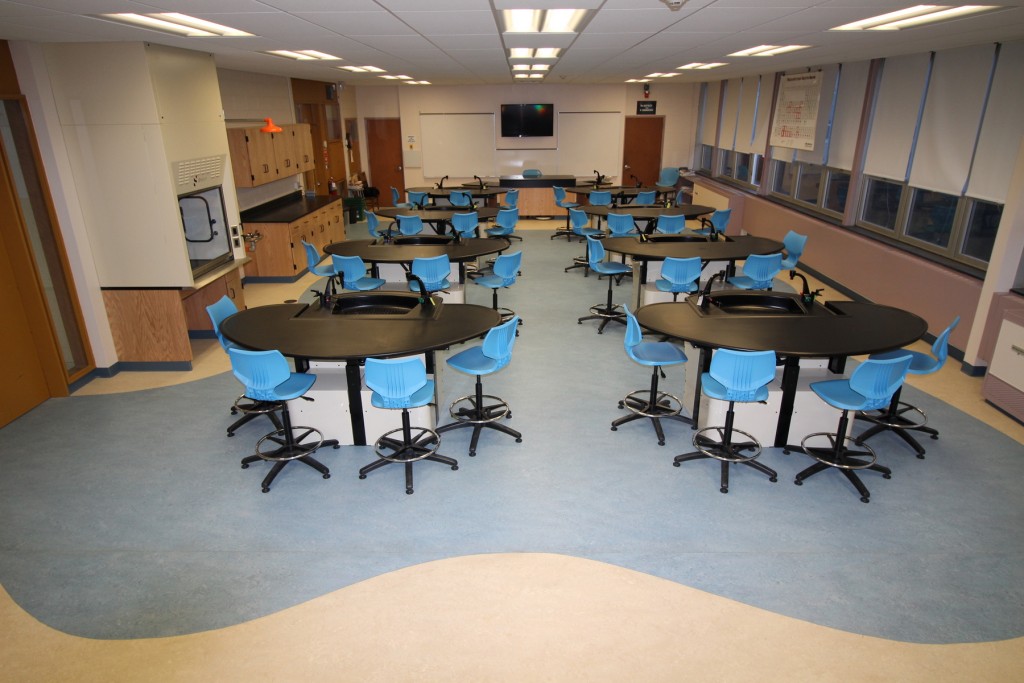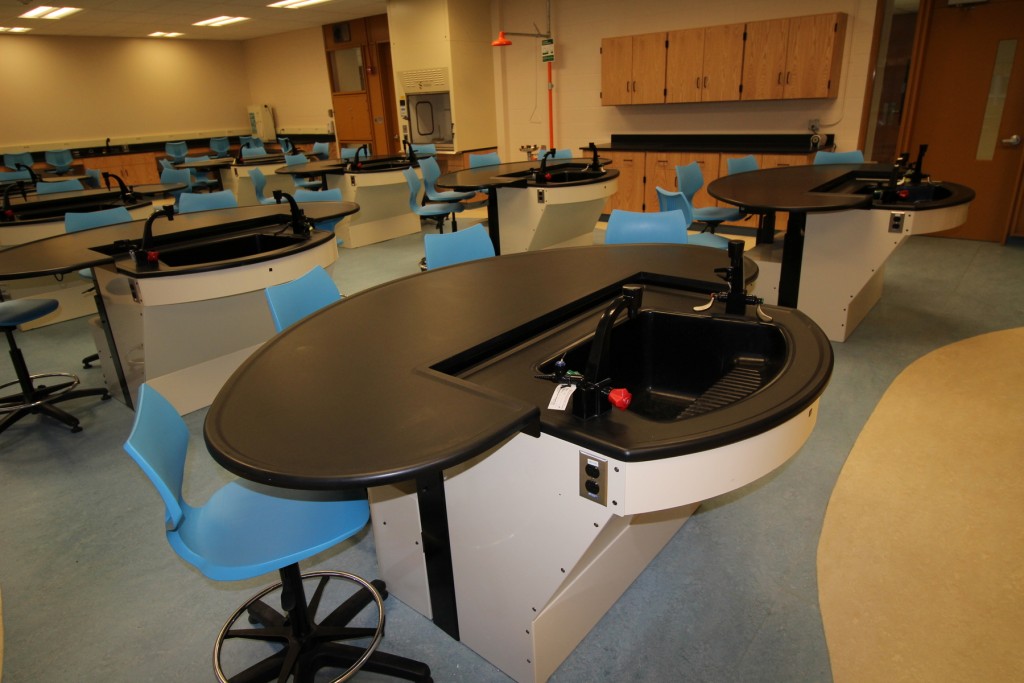 Click here to read more about the 5-year accreditation award for Johnston High School
For more information on wood lab casework, click here
To download our Fume Hoods brochure, click here
To download our Axis tables brochure, click here
Contact us today and let Longo Labs design, plan and install your new lab space