Bogota New Jersey High School | Longo
The Bogota Junior-Senior High School, located in Bogota, NJ, serves over 500 students in grades 7-12. The school will be undergoing extensive renovations to its chemistry lab due to the discovery of asbestos. During late July and early August, the school was closed and the room was treated for asbestos eradication.
The AIA firm, Solutions Architecture  was selected to manage the renovation. Longo Labs, an industry leader in the planning and design of school science labs, has been chosen to provide the new chemistry lab furniture. All of the furniture picked for the new lab was purchased through the ESCNJ Contract , which is designed to save schools time and money, without compromising quality.
The products which will be used include: Sheldon Wood Laboratory Casework, Epoxy Resin Counter Tops, TEII Student Laboratory Workstations, Teacher's Demonstration Desk, ADA Air Foil Fume Hood
What started with these drawings…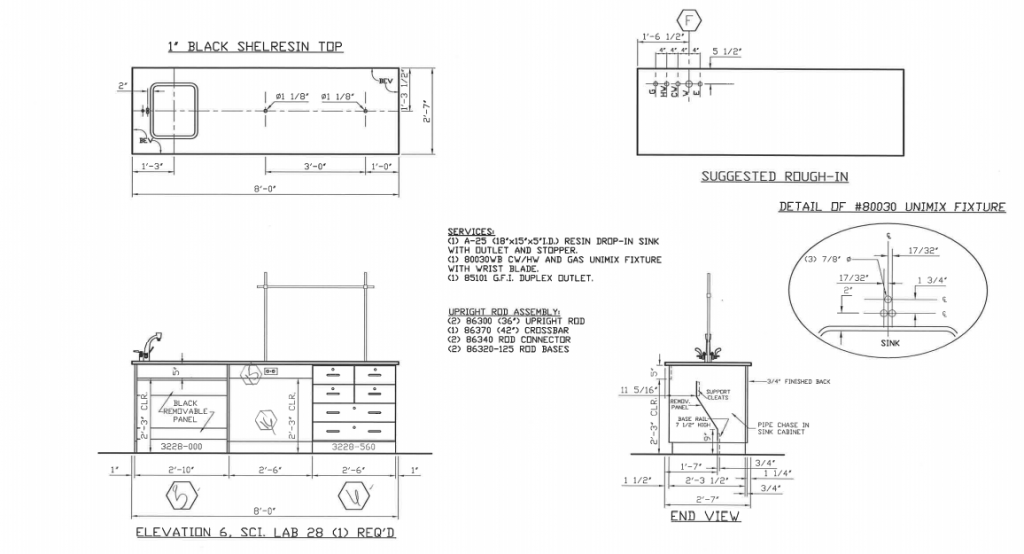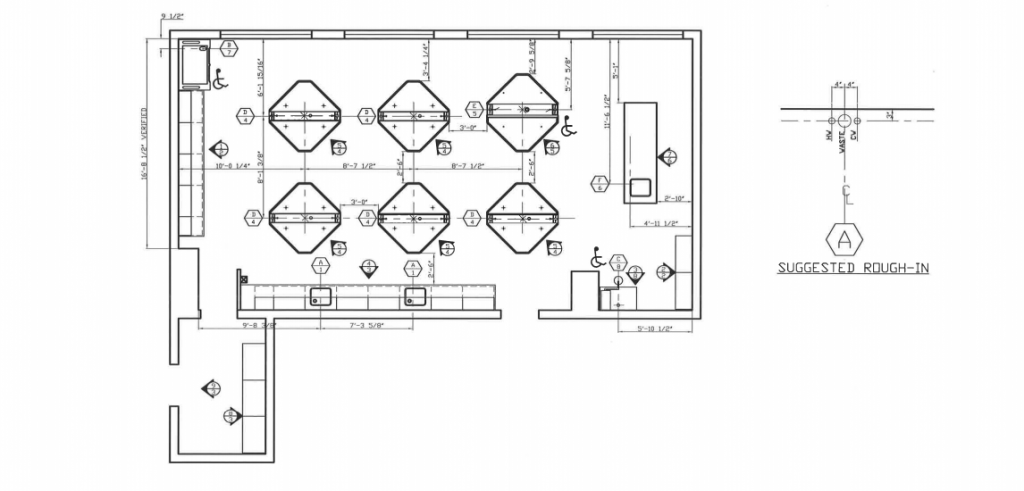 Turned out to be a success!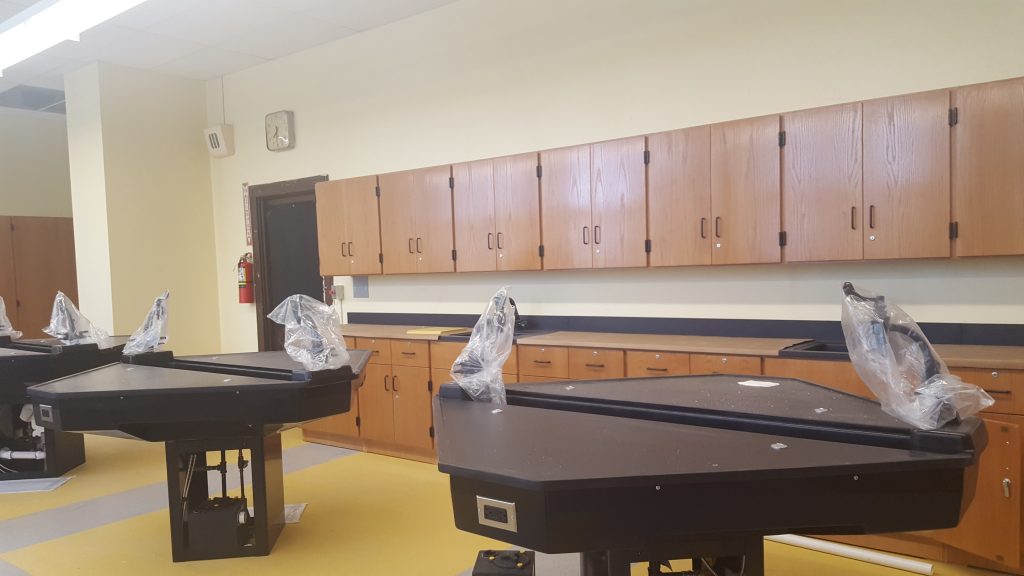 The TEII Student Laboratory Workstation allows two student interaction creating a more shared learning environment.
For more information on planning and designing your new school science lab, contact us today